Play
"Gijs is a walking encyclopedia on musicology, rhythms, instruments, traditions and history, but when it comes down to playing songs in my band he listens and knows exactly what to play, without trying to prove his knowledge. He is always in the mood for playing, even after a 12 hour flight!"
Wouter Hamel, international artist/ singer-songwriter.
Gijs Anders van Straalen is a Dutch percussionist and cultural musicologist, mostly known for his work with Dutch artists like Wouter Hamel, Janne Schra, Blistered, Giovanca and many Dutch and foreign others, live and in the studio. He was one of the original percussionists for the first Dutch edition of Disney's the Lion King musical, played on many albums and performs regularly as a solo artist.  The last ten years he toured the world, mostly in Europe and Asia with Wouter Hamel, playing all the major jazz festivals.
Gijs holds a master of arts degree in cultural musicology and has specialized in the history and development of the 'New Percussionist' in jazz, pop and improvised music. He wrote the groundbreaking final thesis 'Shake, Rattle & Roll' about the emerging of the New Percussionist in Holland and Belgium.
Click here to view a short list of the albums I played on.
It is far from complete, but you get the idea…;)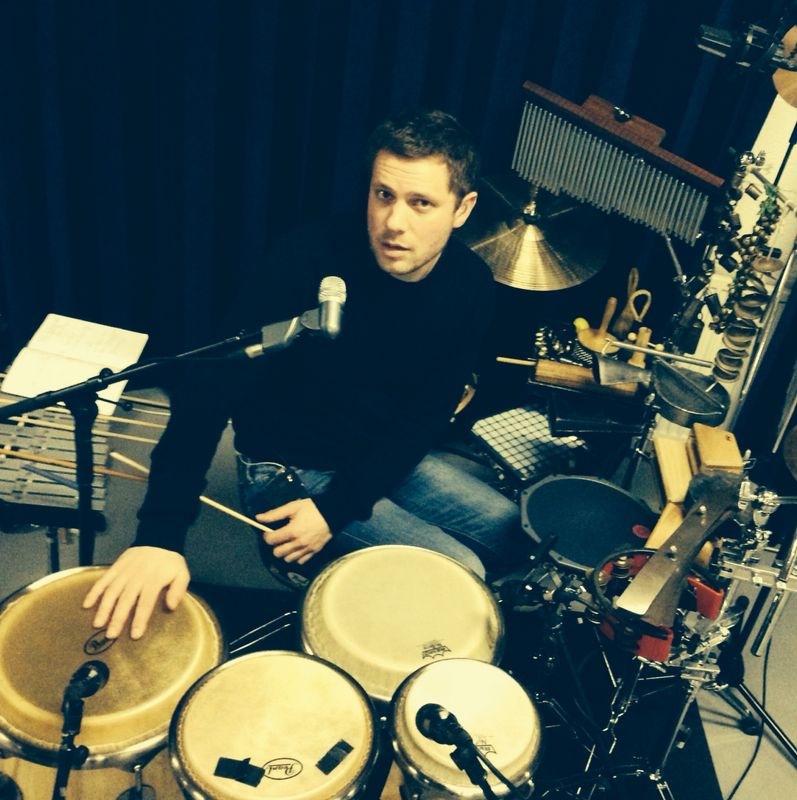 Gijs is an endorser for: Pearl Percussion, Paiste Cymbals, Q Percussion sticks and Pete Engelhart tuned metal instruments.